Hello everyone:
Wow March 18th 2020 seems so very long ago. Then, I thought how are we going to manage and today, I am thinking, look at us all we are rockstars! Don't get me wrong, we are not out of the "woods" but we sure pivoted quickly and seamlessly despite having little guidance as to what we are pivoting to and for how long with what level of resources. Well done everyone. The Distress and Crisis Sector can adapt well, it's their expertise in managing distress and crisis expertly, even if it's a pandemic.
So what has DCO been up to? We have moved to a virtual office as you all know by now. It makes good sense, we have wondered about the feasibility of going to a virtual office, then COVID-19 came around and provided solid proof that it's the way to go. The transition has gone well , we are now into our 9th month of it and, while there were some hiccups, it's working.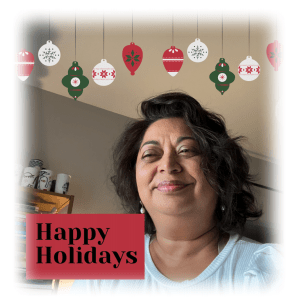 As I write this address, DCO is building a brand new website which will incorporate all of our sites including the Learning Forum and Podcasts. It will be a one stop site where members can navigate easily and safely to access information and simultaneously the public can access information about members. The DCO website is one of the front facing access sites for Chat and Text, access to member organisations and information on distress and crisis related matters. Therefore, the site has to be easily navigable, up-to-date with information and durable with the amount of information. We have been working with Agency Media, a marketing agency that specialises in video and web development. Chris and James have been terrific to work with. They listened and understood what we needed "yesterday" so the speed and competency that they worked with is highly appreciated. Their pricing was exceptional as well. Please look out for the unveiling shortly before Christmas!
There is a reinstatement of monthly webinars to assist the centers to do their work; what we have been told repeatedly is that as much as the education content information is useful they really like the opportunity to network and share information about the specifics of telephony. This level of flexibility is possible so if there are any topics you would like to explore with the membership that is not the roster please advise me and we will facilitate it happening. We exist to support you and the work you do through networking, education and advocacy.
We are also fast and furious updating the Learning Forum contents so stay tuned; as soon as we have our website up and running we can begin to update the content.
DCO is working on fine tuning our ability to collect data easily, confidentially and accurately to reflect the work the sector does so that centers can paint a picture of what they do quantitatively, benchmark against provincial data to see how they stack up- are we the same or different and how so, apply for funding and shape recruitment and training to meet the centers' needs based on this data.
So, like the membership, DCO has been busy. Although we have sheltered personally and professionally, we have continued to work diligently towards ensuring that we meet the needs of the centers as best as we can. Thank you for your patience when we did not immediately have answers, thank you for your willingness to engage and trust as we build and reinforce the sector and most of all thank you for the critical work you do each day to support the distress and crisis needs of our communities.
This edition of the newsletter will highlight gratitude, work-life balance and caring for yourselves personally and professionally don't forget to stop and wonder at the twinkling lights and tinsel. Take some time to be grateful, relax and share your gifts.
From the DCO team, Jackie, Damien, Beth, Brenda, Sarah, Ed, Cindy, Anil, the Board and Neta Happy Holidays! May the new year bring joy, peace, hope and safety to us all.
As Always,
Neta D. Gear