How to Support and Recruit Volunteers
As you all know, the Spirit of Volunteerism event was cancelled this year due to COVID. So we wanted to share with you some ideas on how to support your volunteers and recruit more. First, we'll look at strategies to recruit volunteers. Start by looking at what institutions are in your community, like colleges/universities, community centers or, local businesses. You can advertise your volunteer opportunities via posters and social media posts. A great (and free) program to create flashy signs and social media posts is canva.com, they offer many different templates that are fun and attention grabbing. Make sure you state a clear job description and mention the purpose. For more information on recruitment, look here.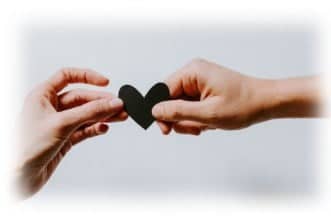 Now, on to supporting your volunteers both in person and online. We always want our volunteers to feel confident and informed and one way to do this is by refreshing their training. Hold seminars or webinars to go over common topics you deal with on calls and allow time for asking questions (you can also look at our learning forums and watch one together on screen share then talk about it afterwards). Also, make resources easily accessible either in the office or compiled onto a document for your volunteers. Another way to support them is to keep people connected, working from home can be isolating so an easy way to keep people connected is through social media or a facebook group.
An important aspect of supporting volunteers is appreciation. When volunteers are recognised for their efforts it can raise morale, increase engagement and create a positive work environment. This is especially important right now because the pandemic and separation may be starting to wear people down, they are feeling tired and isolated. An easy way to show some appreciation is to send out a thank you email, it may take a bit longer but if it's personalized it will be better. Another idea to show some appreciation is to send out impact reports so that the volunteers can see that their work is important and makes a difference. Try to get everyone together over zoom for a mini event, this lets the volunteers talk and connect and it's nice to hear a thank you said out loud. For more ideas on appreciation, look here.