In honour of World Suicide Prevention Day, in an effort to create hope through action, Distress and Crisis Ontario has partnered with the Delton Glebe Counselling Centre to create two suicide prevention toolkits. One kit has been created for youth who may be have questions about suicide, be struggling with suicidal ideation, or be facing grief related to suicide. The other is intended for educators, and other frontline staff who work with youth, to support their ability to walk alongside young people and to provide a resource for their personal use as well. Please share this resource with those who may benefit from it.
"By encouraging understanding, reaching in and sharing experiences, we want to give people the confidence to take action. To prevent suicide requires us to become a beacon of light to those in pain." – IASP 2022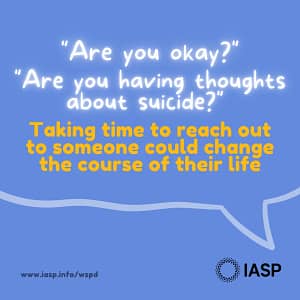 The toolkit for youth can be found here.
The toolkit for educators and other frontline staff can be found here.
If you would like to learn more about the Delton Glebe Counselling Centre you can do so here.
For more information on World Suicide Prevention Day, visit the International Association for Suicide Prevention's website.
If you have any questions or concerns, please do not hesitate to contact us by email at info@dcontario.org.